SOtM sNH-10G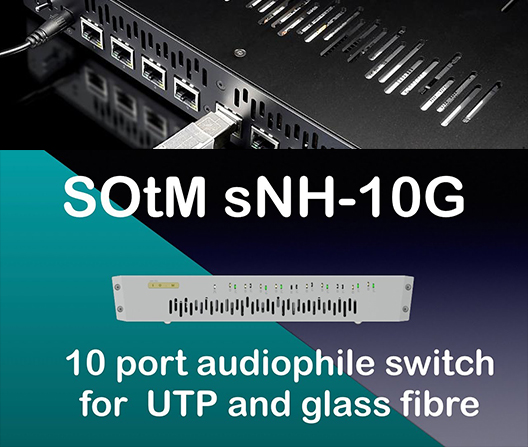 The sNH-10G is the audio grade network switch for every network audio system. It has 8 LAN port and 2 SFP port, and the audio grade clock module, sCLK-EX, and the 10MHz master clock connector can be added optionally.
---

 Because the sound quality which effected by network environment is huge, the sNH-10G became available and required on the market now days. So we developed the sNH-10G by our own technology to maximize the best sound quality for every network audio system and the technology that we applied to our LAN isolator, iSO-CAT6, is used for sNH-10G.
 The final info will be updated shortly.
Key Feature


Download

Specification

User interface
  Operating indicator LED x 1
 
 Link indicator Front LED x 10,Rear LED x 8
 
 Active indicator Front dual Color LED x10,Rear LED x 8
 
 Power switch : Power off, Power on with LED, Power on without LED

Network 
 
 Support Standard
  IEEE 802.3 10Base-T
Ethernet
  IEEE 802.3u 100Base-TX
Fast Ethernet
  IEEE 802.3u 100Base-FX 100Mbps over fiber optic
 
 IEEE 802.3ab 1000Base-T Gigabit Ethernet
 
 IEEE 802.3z 1000Base-T 1 Gbps over fiber optic
  
IEEE 802.3x flow control and backpressure
  
Full-duplex and half-duplex operation
  Supports 9216 byte jumbo packet length
 
 Connector
    
RJ-45 ports x 8
   
 SFP ports x 2
  Optional audio grade clock
 
 sCLK-EX with 10MHz
Master clock input 

DC power input
  
Input voltage : 6.5Vdc 8.5Vdc, 9Vdc, 12Vdc
  
Voltage tolerance: ±10%
  
Input current : 2A max
  5.5mm OD, 2.1mm ID adaptor jack

Operating environment
 
 Operating temperature : +10 ~ +30℃
 
 Storage temperature : 0 ~ +40℃
  
Operating & storage humidity : 10% ~ 90%

Dimension
  
TBD
Weight
  TBD Kg >
The original sNH-10G was reviewed by Hans Beekhuyzen and it beat up how network environment can effect sound quality.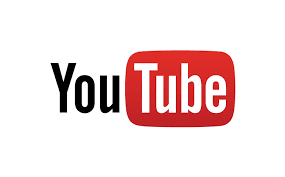 sNH-10G network switch
sNH-10G network switch with sCLK-EX instalation
sNH-10G network switch with Master clock 50 Ohm / 70 Ohm